problems customer stratification can help you solve
Sales Force Deployment
Ensure your sales team is spending its valuable sales time wisely, doing the right things with the right types of customers based upon the customer's profitability.
Effectively assign sales territories to align with the salespeople's strengths.
Provide your sales team with all the interactive information they need about their customers 24/7, wherever they are, on any device, in an easy to learn and use format.
Marketing and Supplier Relations
When customers try to beat you down on pricing, negotiate from a position of strength based upon knowing their profitability compared to other customers.
Effectively target market specific customers instead of "spray and pray" across all customers.
Determine the product lines and items that your customers aren't buying, but should be.
Pricing
Increase your GM% on the least profitable, lowest visibility customers and items without upsetting your most profitable customers.
Optimize pricing with visibility and understanding of each individual customer's profitability.
Leverage the pricing with your current profitable customers to establish target pricing for new customers.
Make better decisions about when to cut the price based on a customer's overall profitability.
Inventory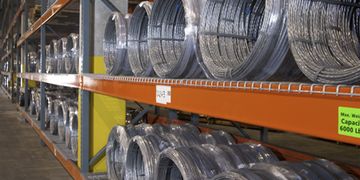 Optimize your inventory to meet the needs of your best customers while not carrying excess/dead inventory for your low profit customers.
Eliminate slow moving C and D items that are only sold to unprofitable customers.
Operations
Make better decisions about the payment terms you will or will not extend to customers, based upon their profitability, in order to maximize the management of your receivables.
Change your culture, so that everyone in your organization understands who your best customers are in order to give them your best service.
Better Business Decisions
Leverage the data in your ERP system and transform it into usable information, differentiating yourself from the competition.
Get your people to be more analytical without excessive amounts of training, dealing with mountains of reports, or having to understand complex spreadsheets.